T-SHIRTS and DOG SUITS
HELP YOUR DOG TO BE CALM

T-Shirts can help with a variety of issues:
Sound sensitivity:
e.g. fireworks and thunder

Dog anxiety

Nervousness

Aggression

Hyperactivity

Panic

Car journeys

Older, stiff or arthritic dogs

Grass allergies etc.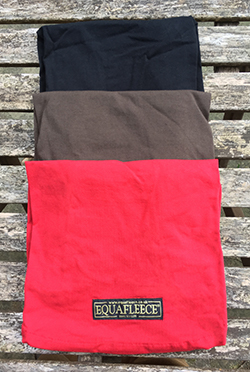 This snug fitting T-Shirt for dogs gives your dog a cuddle and can particularly help nervous dogs – a bit like swaddling clothes for a baby.
These are so useful and effective especially during the firework seasons at Bonfire Night and New Year celebrations.
---
As stress levels fall, the dog finds it easier to breathe and cope with any fear or apprehension.
By lightly touching the skin along the back and around the belly, the T-Shirt encourages the release of hormones credited with creating feelings of calmness and closeness.
All it needs is a gentle touch, much like what comes naturally to everybody when we see someone in distress.
The Extra Small and Extra Large are available in both the Black and 'Camo' colour (a sort of dark green/brown).
This well made t-shirt is shaped to fit your dog snugly, but not tightly.

The t-shirt can also be used to help with contact allergies (grass seed etc.)
FREE factsheet : Coping with sound sensitivity
Measure in circumference around the rib cage just behind the front legs.