Pulling on the lead is an easy habit to get in to and often dogs pull when they are out of balance or when they're just plain excited!
A Mekuti Balance Harness with a double-ended lead can help your dog to become more aware of the way it is walking and where it's balance is when the handler brings attention to the two points of contact on the harness with the lead.
On our Review Page, many customers tell us of similar experiences.
We are sure that soon, both you and your dog will be able to delight in your walks again and with our Money Back Guarantee you have 30 days to try it out!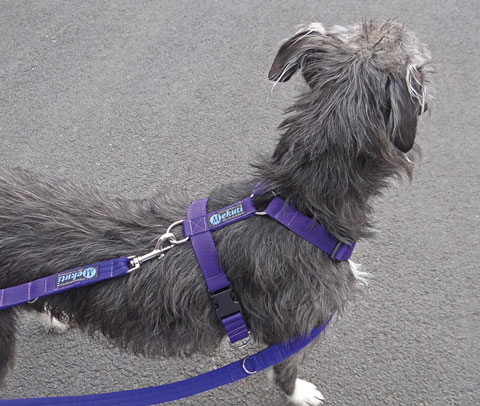 The harness is suitable for dogs of all breeds, shapes and sizes and come in a range of 7 great colours.
As an indication of price, the Medium Set including Harness the Double-Ended Lead costs only £38.95
For more information, visit our Mekuti Harness Set page.